IBPS RRB PO Interview Experience 2023 PDF: Questions Asked In Interview Panel

IBPS RRB PO Interview Experience 2023: The IBPS RRB PO Interview is scheduled to be held from 01st November 2023. Candidates appearing for the IBPS RRB PO Interview in the upcoming days can take a look at the IBPS RRB PO Interview Experience 2023 shared by our subscribers. Numerous applicants attended the interview, and many more are waiting for their opportunity to introduce themselves to the interview panel. The IBPS RRB PO Interview Experience 2023 shared here will help you to know the type of questions asked and what is the approach of the panel members and their expectations, etc., Keep yourself ready for the interview with full confidence by referring to the IBPS RRB PO Interview Experience 2023 along with the questions asked in the IBPS RRB PO Interview 2023. The IBPS RRB PO interview experiences of aspirants are given for various years in the IBPS RRB PO Interview experience PDF given below. Candidates can download the IBPS RRB PO Interview Experience PDF and get to know the questions asked in the IBPS RRB PO Interview in previous years. This IBPS RRB PO Interview Experience PDF helps the candidates understand the types of questions asked in the interview and the overall interview experience in detail.

IBPS RRB PO Interview Admit Card 2023

IBPS RRB PO Interview Experience 2023
The IBPS RRB PO Interview process is scheduled from 01st November 2023. Aspirants appearing for the interview in the upcoming days can have a look at the IBPS RRB PO Interview experience 2023 shared by the appeared candidates. This will help you get a clear idea of the IBPS RRB PO interview 2023 questions asked. Let's look at the IBPS RRB PO interview experiences shared by the aspirants below.

Date: 10-11-2023
Student Name: Prakash
From Andhra Pradesh, Chaitanya Godavari grameena bank Guntur
Panel 1
Introduce yourself

CD ratio

balance sheet

assets and liabilities in the balance sheet

Dicgc

Today's news updates

what is dhanteras

What is Nabard

full form of Nabard.

role of nabard

about my father

types rices

Cash crops

Types of cash crops.

debt-equity ratio

functions of Nabard.
Remember guys ..there 6 members in my panel ..one of them is a psychologist.
Date: 07-11-2023
Student Name: Rohit Thakur
City - Lucknow, UPDate - 7 Nov 2023
Panel - 4
1) Introduction in Hindi
2) Engineering ke baad yaha kyu ana chahte ho
3) Gap year itne saal kya kiya apni journey bataiye
4) Kon konse interview diye h
5) High tech farming
6) Banking se aap kya samjhte h
7) City related questions haridwar me kavad me kitni aamdani hoti h
8) Bank kaha kaha se profit kamata h
9) Kisan ko fayda pahunchane ke liye kya kar sakte h. Joo bank kar raha h uske alawa
10) Monetary policy bataiye
Date: 07-11-2023
Student Name: Rahul Kumar
I entered the room. Gm sir come rok start Rahul Kumar.sb hsne lge.
Introduction
Gm sir RT ke aaiye hoo again sb hsne lge mai bhi....
Gm sir .kya kya pdhe ho interview ke liye
I said basic banking
Gm sir mujhe bahut aata hai basic banking hske bole bahut kuch puch lunga tm btao...
I said rbi ..
About RBI in briefly
About rrb...
Cross question jha yh dono nhi pahucha hai wha kon work krta hai...
I said small finance Bank.
Again jha yh bhi nhi pahucha hai..
He said business crosspondent suna hai tmne I said hai CSP local area ko point out krke wha bank apna business ko pdhane ke liye CSP kholte hai all members reply excellent knowledge in banking..
Switch the question family mai kon kon hai
I reply
Then asked shdi ho gye hai sbke
I said hm sir except me..sb hsne lge mai bhi...
Again brother kitne hoo...
I said two..
Shdi ho gye hai unke ..
I reply hai ...
Then kya krte hai...
I said bank mai work krte hai...
Again gm sir reply with smile kiss post pe hai konse bank mai kha posted hai.....
I reply....
Again cross wha promotion bahut jyda hai aaps mai sb bt krne lge ...
Then asked tm to yha aake AGM post tk he rh payoge....wah khud bolke sailent ho gye
Then asked kitne seat hai yha pe...
I reply..
Then asked competition bahut hai....
Sailent..
Again mains mai acha kiye hoo score...
I said hm sir acha hai...attempt...
Then change the topic he asked yr boar ho gye hai gana gao ek sunno with smile..
I reply sir mai acha nhi gta hoon he force again and again I sing a song mahi way only one line .....sb hsne lge mai bhi...
P2.. aaj kinka kinka match hai ..
I reply Sri Lanka dusra bhul gya Maine ....may be Pakistan sb sir bole nhi fir ans btye...
Again return in why r u try to PSB ..
I reply...
Then yha survival Thora hard hoga tmhre liye ...
Fir I hope tmhra ho jye ...all the best rok star Rahul.....I said thanku ...
All questions asked by only gm sir ...there are 5members in my panel but no asked the question..... except gm sir ..and ek P2 only one question asked ...
Date: 06-11-2023
Student Name: Yogendra Verma
Place & Time: Lucknow ,UP - 1:30 pm
Panel 4
About Asian games

Paraolympics games

What is electron

What your father do

Who is in your family

If you become branch manager how do you provide finance.

Payment banks

what is NPCI

About Nabard and its chairman

Sidbi

What is MSME

What is pm Kisan samman nidhi

What are your hobbies?

Basel norms
Date: 06-11-2023
Student Name: Akshit Arora
State: Punjab
Interview venue: Kapurthala
Panel 3
Why banking after engineering

Blockchain technology

How banks operate?

Why some banks are showing negative results?

Top 10 banks of world

Recent bank to get into top 10 world bank list?

Question about my haircut and about my personality

Question related to HDFC evoo chatbot app

Question related to recent scam in banking apps (BOB world wala)

Why RRB's needed?

Sponsored bank

Sponsored bank share in RRB's

Board of director members in RRB's.

One question was related to credit rating agencies
Date: 06-11-2023
Student Name: Samridhi
Venue: Patna
Date: 06th Nov.
Panel: 3
I entered into the room,greeted everyone.They asked me to sit.Then,the head of the panel asked my name..I told then…about my education and parents..i told then…he asked..batao Samridhi aapse kya poocha jaaye..then…i said…aapko jo lage aap pooch skte ho..mai kosish karungi jawab dene…fir unhone poocha question ki batao aap khud ko RRB ke liye kaise suitable maanti ho then…
I was explaining nd telling my qualities wahi bich me mjhe rok diya or bola kii…upar kaise aayi..lift se..i said yes to…bole kii…enthusiastic kaise hui tm…fir I said kii..hme lift use krne hii bola gya tha..stairs nii…fir unhone poocha kii hm konse floor pe hai…I was thinking itne me he asked kitni sidhiya utr ke aayi ho yha…maine sorry bol diya fir…he said kaha focus h or mai shaant ho gyi thi then…
1 panel member ne bola kii…sayd chasme ka no. Jyada h to..pata ni chala…nd they all laughed but bss wo..mjhe thora comfortable environment dena chah rhe the fir…unhone comfortable kiya…bole koi baat nii…kbi kvi kuch nii pata hona v shi hota h..
Fir member 2 ne bola yha kaha rehti ho..??chhapra (home town) se aayi ho? I told them all my whereabouts then uspe baat hui…Isi bich panel member 3(mam) unhone bola jbb hostel me aacha khana ni milta to kaise manage krti ho…bahr se mangwa ke khaa leti hogi…hai n???I told kii nii mai home cooked food hi prefer krti ho or jaise yha option nii to I cook…oats,daliya nd eggs for me…fir panel member 4 ne bola kii…roti banani aati h..i said yes to….sab hass pare…
Fir mam ne bola kii…personal baatein bhot hui…abb banking pe aate h to…mam ne poocha CRR jaanti ho…I told
CRR Rate poocha unhone…i told Fir…CRR pe RBI interest rate deta h ki nii…i was confused to..sorry bol diya maine…..fir..she told ki bahr jaake padh lena…
Fir…itne me..panel member 4 ne poocha kii…bank me agr koi old aged nd handicapped person aaye A/C open karane to kaise manage krogi bhot bheer v hai or v log h bhot…tmhe bank ka business v banana h…I explained.
Fir mam ne poocha ek or situational question kii…agr tmhare family se koi aaye tmhare branch me emergency me loan lene…maan lo cancer ho gya h kisi ko…or unke paas proper documents nii h…to..loan dogi???
Or…tmhare paas v nii h utne paise or ghr pe v nii h…I answered aache se… explain krke
Then…panel member 5 ne poocha kii …tm commerce se ho to batao depreciation kya h??methods kya hote h…I replied….thora garbar hua…maine straight line method ko simple method bol diya..but…sir ne aram se bola ki..wo straight line hota h to..maine sorry bol ke correct kiya fir..explain kiya…
Fir..mam ne ek or question poocha kii…bank ka major income source kya h…wo bataya maine…fir..they said ok..Samridhi…All d best…nd asked kii lunch kiya h maine to…i told kii ni sir breakfast kiya tha then…the head of the panel offered me a toffe.I said thanq nd bhr aa gyi
Head of the panel Bhot cooperative the nd…bilkul normal baatein kr rhe the nd…comfortable krne ka v poora try kr rhe the…1 baar jo wo sidhi wali baat hui to bole v kii…nervous nii hona h…aram se jawab do…
Date: 07-11-2023
Student Name: Sundaresan
Venue: Salem
Entered the Interview Hall and Greeted All panel members. Following are the questions asked by the panel members.
M1: Introduce Yourself?

Explain about your freelancing work?

Tell about Search Engine Optimization.

M2: Explain briefly about RRBs?

What are the Interest Rates of RRB?

M3: What is ATM?

Tell about Rural Development.

Percentage of ATMs located in Rural and semi-urban areas.

M4: What is your hometown (Namakkal) famous for?

M5: A hen lays eggs in how many days?

Tell me about different banking services.
Thank you.
Date: 04-11-2023
Student Name: Dhruv Singh
State: Lucknow, UP
Introduction

Name Meaning, Hobby?

India Srilanka Match Summary - most wicket takers, Kohli missed a century by how many runs?

Relevant documents for opening an account, ration card applicable or not

Difference between NRO and NRE account

Newton's Law of Motion

Mean, Median, Mode related questions

CIBIL Score related questions

Date: 04-11-2023
Student Name: Kajal Singh
Venue: Lucknow.
[ First, I Entered the Room and Greeted All panel members.]
M1: What is ur graduation subject?

Difference between administration and management?

M2: Apka subject hmare bank ko kaise help krega?

M3: Jo agreement hota hai bank ka insurance company k sath policy sell krne ko use kya bolte hai uske bare m btayiye

Bank ko kisme jyada profit hoga loan dene par ya policy sell krne par?

M4: Ek personality k bare m puchha that

M5: LRS scheme?

Ujjawala Yojana

M1: Hobby kya hai ar usse aap kya derive kar pati hai.
Thank you
Date: 04-11-2023
Student Name: Eshu Yadav
Place:Lucknow
There were 5 panel members.
I wished them good morning
Questions asked: -
What's your name

khan se ho?

parents kya karte h?

kitni kheti h father k pas[as my father is farmer]

abhi konsi kheti ho rhi h apke kheto m?

m jahan se belong krti hun wahan se lucknow ka distance(as my Interview was in lucknow)

odop kya h? And Apki district ka product?

Rbi ke functions and little conversation on it.

monetary policy committee head

nabard functions?then Rrb ko refinance karte h iska kya matlab h?

how graduation will help?(and they clearly were not intrested in basic answer)

Kisan konsi problems face kar rhe h abhi?
Panel members were good, very supportive.
They told me we are not judging your knowledge as you already qualify written exam so don't be nervous.
Date: 03-11-2023
Student Name: Sujata kumari
Venue - Patna, Bihar
M1 Asked -Name
Replied, then asked
Where are you from - I replied (Muzaffarpur)
Muzaffarpur me kaha se -I replied, then asked
Muzaffarpur is famous for -I replied (litchi, and bangle) then asked,
For the bangle awarded to which shop -I replied Then asked,
M2 asked -how many members are in your family -I replied. then asked
Your father is retired from which post -I replied. Then asked
M3 (female )-what is operating profit -I replied sorry, Then asked,
Net profit/gross profit -I replied. then asked
How to calculate gross profit
**M4 asked* - Bank se aap kya expectation rakhte hai.mtlb kya soche hai ki kya kya karogi.
THANK YOU
Date: 02-11-2023
Student Name: Ram Paswan
Venue:- Patna, Bihar.
M1: aap Hazaribagh s kaha se ho
Barhi s ho kya
Aapke pitajee kaha naute hai
Sare family who naute hai kya
M2: Thik hai nam aapse baat karke accha laga
M2: Kaise ho
M2: Kaha se aaye ho
M2: Aapne graduation B.Com s kiya hai
Depreciation Kitne tarah S Katla hai
M2: Sir 3 tarn S
M2: Kon-kon
Strategic method
Written Down Method
M3: Capital ko balance sheet m kis taraf likhte hai?
Capital kiska hota hai
M4: RRB kab establish hua tha
Avi kitne rrb hai
Sabse jayda kone sa bank sponsor karta hai RRB
M1: CRR Kitna hai avi?
Bank rate?
Repo rate?
reverse repo rate?
M4: Aapka dusre bank m ho jayega to esko chaar doge?
Date: 01-11-2023
Student Name: Heena Sharma
State - Haryana
Panel 3 in my panel has 5 members 1 female And 4 males.
Meaning of my name.

My introduction.

As I have done B.Sc than they ask why u chose banking.... Ap teaching bhi kr skte ho.

CASA/RDFD.

CRR/SLR.

Incremental cash reserve ratio kitna tha.

Inflation ko kaise control kr skte hai.

DICGC amount claim and kon deta hai ye.

Question related to my father occupation.

Agr apko dur posting di jye to ap rah loge akele.

Banking mei bhut pressure hai manage kr loge.

Growth btw rrb/ibps.

Haryana governor.

Questions related to my educational qualifications in terms of percentage like 10th me kitna score Kiya tha 12th mein kitna.

Question related to income tax return.

RRB or IBPS mein kisko choose kroge.
Date: 01-11-2023
Student Name: Subhash Kumar
Panel 3
Jodhpur Rajasthan
5M+1F
Question asked?
Chairman - Aapka name kya hai

Apna introduction dijiye

Papa kya karte hai

Graduation kab huyi

M1 - Coaching kaha se kar rahe ho

Test series konsi le rakhi hai

Sikar main kaha se ho

Chairman - Bank kya hota hai

Rmgb kitne district main hai Ab naye district bne to ab kitno mai. Ho gaya BSC kis subject se ki

M2 - Hobbies kya hai

Asian games kaha huye

Kitne medal jeete India ne

World Cup dekh rahe ho

Madam - Ghar main koi bank main hai

Chairman - RRB main aane chahte ho
Okay thank you subhash.
The other IBPS RRB PO interview experiences by the candidates will be updated shortly...

---
Bank PO Interview Experience
Questions Asked In SBI PO Interview 2023
Check the SBI PO Interview questions asked in detail related to the personal and technical questions that were asked during the interview.
Date: 03-04-2023
Student Name: TRIDIP SAHA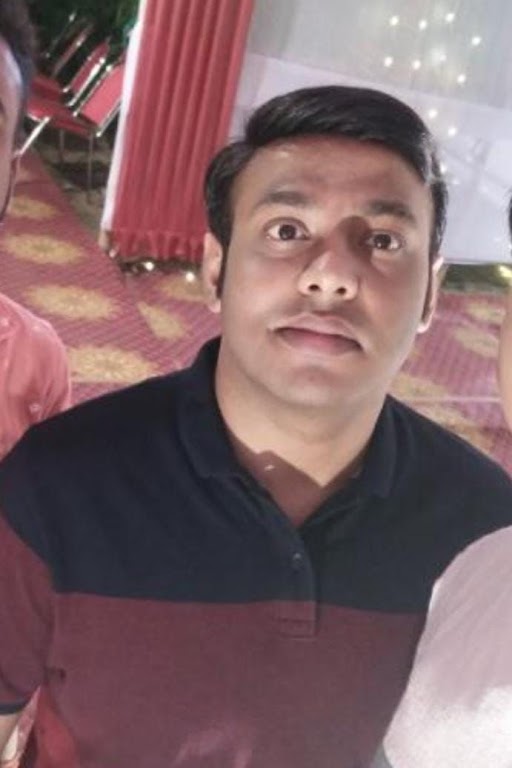 Place of Interview:- Kolkata LHO
Interview Questions Asked In SBI PO 2023
Biodata-based Questions Asked:
How as a Civil engineer will you help in SBI?
What were you doing in the gap after your graduation?
What do mean by FAR?
What is the type of foundation below Taj Mahal?
What are the different types of Rass festival? (From my hobby dramatics - couldn't answer it)
Basic banking awareness questions Asked:
Do you know about NPCI ? ( Got tensed due to the previous question and said him i can't recall at the moment)
What do you mean by Neft and Rtgs?
Difference between credit card and debit card?
What is SLR? And what's the present rate ?
What's is Google pay? Give similar examples of it ... (Gave 3 example and they asked if any similar app SBI has and i said yono)
Current affairs questions Asked:
Why is UPI charging 1.1% ?
Chairman of sbi?
Situational questions Asked:
What will you do if you are a po in sbi to increase bank profits?
What will you do if you are FM of India?
What will you do as a bank manager, if you find a customer and a staff are quarreling and a huge crowd has gathered?
Student Name: Bhavna
Date: 03-04-2023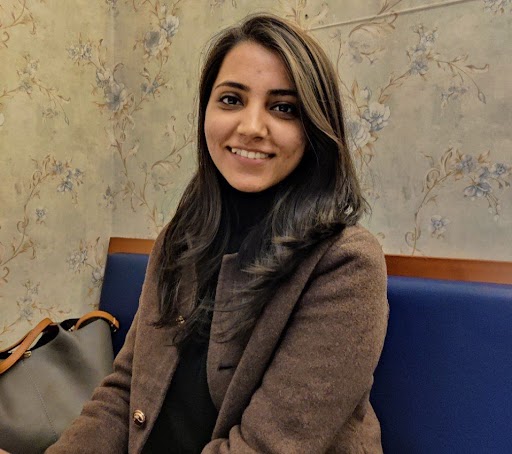 Interview Questions Asked In SBI PO 2023
Why did you choose home science subject in your graduation?

How will your subject help you in the bank?

Why is banking a profession?

You passed in 2018, why took you so long?

Nukkad natak in digital, how can it be affected?

Women who inspire you?

Who is the chairman of the bank?

What rates are introduced by the RBI and tell me about the CRR?

UPI, For UPI, what is needed?

What qualities does a PO have?

Savings Account / Current Account Difference
GD Topic
Topic mila tha roles of a bank in entrepreneurship and startups..

10 logo ka group thaa bss discuss krna tha.. bilingual me..

GE bhi tha. Usme kuch statements ko arrange krna tha pehle khud then group me consent krke unki arrange krna tha..
---
Questions Asked In IBPS PO Interview 2023
Check the IBPS PO Interview questions asked in detail related to the personal and technical questions that were asked during the interview.
Date: 09-02-2023
Personal Interview Questions Asked In IBPS PO 2023
Some general questions about own state...family background...n all...wasn't that bad....!! No need to deeply get into macro economic stuffs...!! I have opted union bank and they asked why did i choose UBI.
It felt like They went easy on me since I had a long gap between my education and this was my 1st interview Ok so first they asked my about my long gap.
Why banking after btech? Your Strengths? Difference bw IQ and EQ. IQ index. Famous things from your hometown. Hobbies. Btech ke jo subjects hai unme se kuch questions semester results dekh ke. Inhi me se cross question kie bs.
If ur assigned to any branch in India will u go there?
What's the behavior that u expect from bank employee as a customer
If a business man wants to open an account..Which account that i provide?
Technical Interview Questions Asked In IBPS PO 2023
Question about Cash book
What is Trial balance
Question about Entries for trial balance
Question about Stock exchange
Question about Beta
Question about Dollar current price
Question about Indexes
Question about Nifty, Sensex
What is Priority sector lending
Question on Percentage for priority sector
Question on Percentage for agricultural loans
Question about Types of loans
Question about Primary security and collateral security
Question about Debt to equity ratio
Question about Banking field me kyu aana hai
Question about Jandhan yojana
Question about Financial inclusion
What is bank and it's function
Types of loans and account
Question about Upi, npci, rtgs, imps longform
Bancassurance meaning
basic banking questions like types of account, functions of RBI, the difference between down payment and margin.... stuff...!!
They asked abt nabard and then different types of loans
They asked a little bit more about housing loan And after that, they asked about priority sectors And finally, they asked me about SLR and what's the need for maintaining slr.
Questions on Budget.
IBPS PO Interview Experience 2023
Student Name: Raj, Place: Chennai
Date: 09-02-2023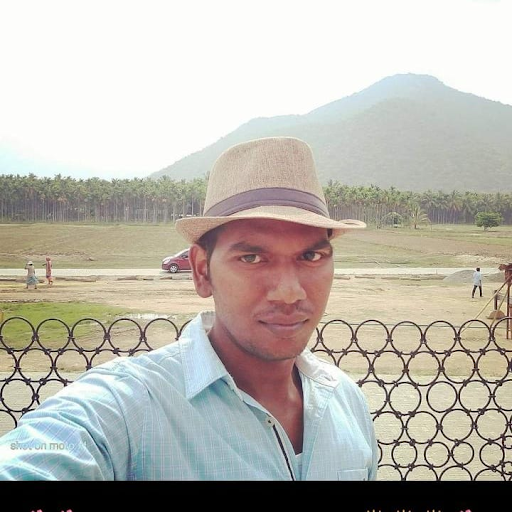 My reporting time is 1 pm panel 1 but I entered panel room around 5.45pm. My panel 2 female and 3 male members. I wish them, They said to sit.
F1: introduce yourself briefly. There after all the panel members asked about my time gap because I am passed out 2014. They again again asked why this much time what do u do in this time Why u don't go private companies. Then after some banking awareness basic questions.
M1: indigenous aircraft name.
M2: asked about my college place and infrastructure.
M2: asked about my final year project.
Over all only two male members asked only two questions and the other three asked no questions other than my time gap.
Student Name: Bhavna
Date: 09-02-2023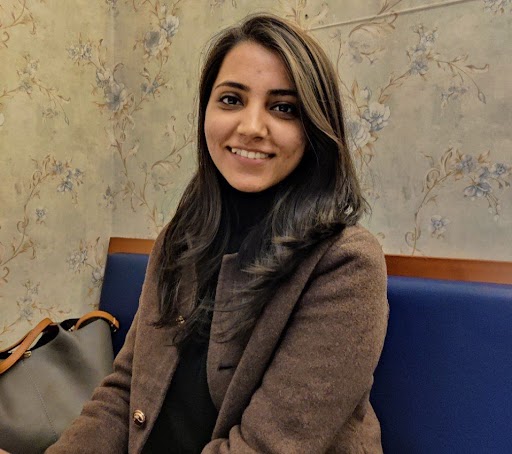 My Introduction apke college ke samne se konsi road jati hai :- my answer was Sikandra road.
Interviewer:- kaha se start hoti hai kaha tk jati hai? My answer:- sir start hoti hai mandi house se. Kaha tk jati hai iska idea nhi hai sir.
Interviewer:-why do you think you have good Leader skills? My answer:-when I was in college I was the team leader of the street play society of my college. And I manage and lead my juniors very effectively.
interviewer:- what is Msme My answer:-micro small medium enterprises. Intervieer:-do you know about the turnover of MSMEs? My answer:- yes sir. I gave one wrong figure with confidence but one of the panelists said "ok good".Maybe he did not listen to me.
Interviewer:-How to maintain good relations with your bank mates. How will you resolve the conflicts with them? My answer:-i will communicate with them. I will listen to them and will try to understand their aspect of the particular problem.
Interviewer:- Banking functions? I answered.
Interviewer:-Relationship between the bank and the customer with respect to locker? Other panelists said:- it is a very deep question, nhi pata hoga inhe.
Interviewer:- Which topic did you read perfectly? My answer:- sir mne apni side se best prepare kra hai.
Ap puch lijiye. Then they said hum to fir kahi se bhi puch lenge iss se acha ap bta do. My answer:-G-20.
I tell you all the important aspects. And one interviewer said ap pehle hai jisne itne ache se g-20 ko explain kra hai.
I thanked them. Ok very good. They wished me luck.
Student Name: Aman
Date: 10-02-2023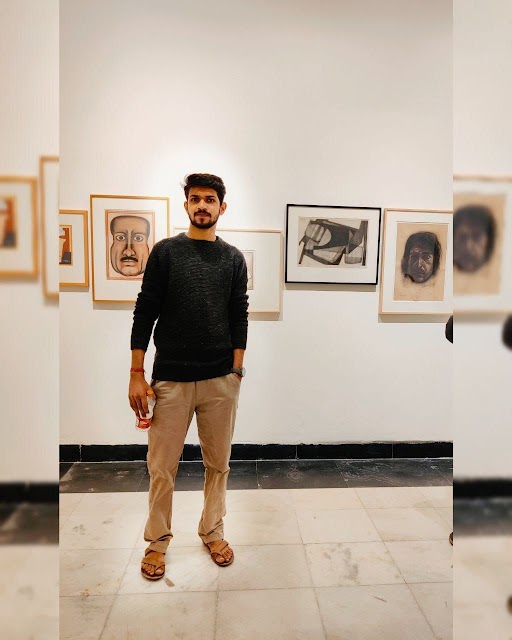 Introduction Asked some question about family Whar is your Graduation background (BSc) Why banking after BSc What is your strength
Which attempt (1st)
What did you read about banking Briefly explain this year's budget What is Inclusive Growth
How can it help in Indian economy Social security schemes Premium amount of schemes
What is your age Have you given other exams also ( already selected as RRB Clerk & PO)
Then which bank will you join RRB or IBPS Concluded with very good and told me "mann lagakar kaam karna".
Student Name: Shewta Pandey
Venue:- NOIDA 62 BOI TRAINING CENTRE
Date :- 10/02/2023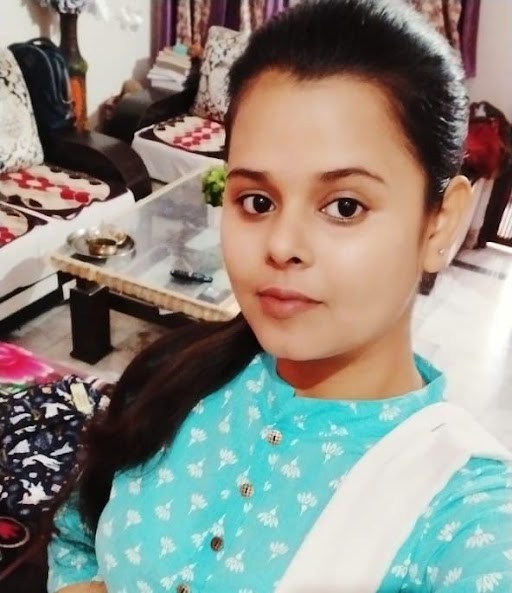 One of the staff called my name... And when I entered.. Panel members with happy face... Are shweta kha thi.. Koi ar shweta aagyi thi apki jgh.... Then mne kha with smile.. Ni sir m bahr hi thi abh just name announce hua... Okok
5 members in pannel One of them asked my intro...
Then in between about my family...
After that... What is EWS as my category is.... I told
Then they asked... What u have done... I said sir graduate in computer science...
They asked some questions 5-6 ... I answered some...
And they told.. Are apne hi kha computer btaiye ap ky pdhe ho(with topic) ...
Then I said banking (RBI) Then they asked about RBI...and then best wishes thanku shweta...Panel are in jolly mood sir... They also told me that they are happy of the way I am communicating. Thank you.
Student Name: AJITESH KUMAR
FROM: BIHAR
DATE :- 10/02/2023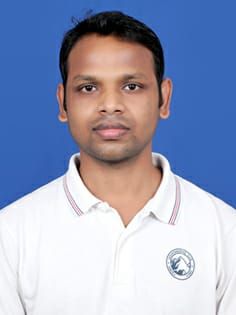 Name and kha se ho ? current job and mera role and responsibilities
Then meri graduation related in deep
Then functions of rbi
Then from today's newspaper Since mai Bihar se hu to wha ka ancient history se questions Phir mam ne pucha
what is nbfc and its working
Then financial inclusion
Total time more than 15 min. Panel 2 Bhopal Overall experience Good.
Student Name: RAJESH
Date: 10-02-2023
VENUE:- BANGALORE
You're from Udupi, tell me what's special in Udupi
isn't the sea food
tell me something about Udupi Krishna temple
madhwa and madhwacharyas period and his birth village
what is bank assurance
what is RBI
what is repo rate and reverse repo
what is main function of MPC and recent MPC outcome
what is the population of india
Why three years gap,what were u doing
whats the story behind Krishna diety in Udupi...why it is reversed
who built that temple and where did madhwacharya get that diety
what's ur parents do
the criteria of EWS
THANK YOU
FAQs - IBPS RRB PO Interview Experience 2023
Q. What is the IBPS RRB PO Interview date 2023?
The IBPS RRB PO Interview date 2023 will be in October 2023.
Q. Where can I read the interview experiences of IBPS RRB PO Interview 2023?
Here we have added the interview experiences of the candidates who attended the IBPS RRB PO interview 2023.

IBPS RRB PO 2023 Online Live Mock Interview By Ex-Bankers
1-on-1 Mock Interview (15 min Each)
IBPS RRB PO 2023 Offline Live Mock Interview - Noida
1-on-1 Mock Interview (15 min each)
Venue: Noida (Exact Location will be confirm after 20th September 2023)
Guidance by Ex-bankers
Special Interview Preparation Course for Bank PO Exams
Covered All Important Banking Topics from Interview Point of View
Separately provided the expected questions in Interview from each banking topics
Most Commonly Asked Questions along with the Best Answers
Total: 50+ Videos
Video Language: English
First Ever Special Interview Course By Mr. Venkateswaralu Sir (IBPS Panel Member)