Questions Asked In LIC ADO Interview: Interview Experience Date Wise Updates

Questions Asked In LIC ADO Interview: As the LIC ADO Interview process will commence on 12th June 2023, we have added the LIC ADO Interview questions asked in previous years. Also, the most expected LIC ADO Interview questions are added here with the LIC ADO Interview questions PDF. Candidates appearing for the upcoming LIC ADO Interview can make use of the Questions Asked In LIC ADO Interview provided here. The Interview is the final stage of the Life Insurance Corporation of India Apprentice Development Officer (LIC ADO) recruitment. Candidates must pass the LIC ADO interview phase to secure their aspired dream career. The purpose of this interview is to provide LIC the chance to determine whether the applicant is qualified for the position of Apprentice Development Officer, which entails a variety of duties including marketing and selling insurance plans, hiring and training agents, and offering support and direction. Candidates may anticipate a variety of questions at the LIC ADO interview that will test their grasp of the insurance sector, their familiarity with the LIC's goals, and their capacity to tackle the responsibilities of the position. Senior managers, HR staff, and seasoned individuals from the insurance industry could make up the interview panel. Since the LIC ADO Interview is going on, the date-wise updates of the LIC ADO Interview Experience will be available on this page.
Candidates should be well-prepared to demonstrate their interpersonal relations, sales knowledge, and problem-solving skills. It is critical to show that you have a solid grasp of insurance products, market trends, and the function of an ADO within LIC. Candidates should also emphasize their accomplishments, prior employment, and educational background that are pertinent to the role. Also, be prepared with the basic questions for the LIC ADO 2023 Interview round. Check the Questions Asked In LIC ADO Interview by downloading the LIC ADO Interview Questions 2023 PDF provided. Candidates should also exhibit a positive outlook, confidence, and an openness to change. They should highlight their capacity for teamwork, achieving goals, handling challenges, and offering exceptional customer service. Candidates should thoroughly understand LIC, its policies, and its market position before the LIC ADO interview in order to succeed. Additionally, they ought to get comfortable responding to typical queries and be ready to give instances from their prior employment that demonstrate their qualifications for the position. Candidates can improve their chances of passing the LIC ADO interview and gaining a fulfilling career with LIC by showcasing their expertise, abilities, and passion for the insurance sector. Without further ado, let's proceed through the article further for more details on Questions Asked In LIC ADO Interview and for the direct LIC ADO Interview questions PDF Download link.
LIC ADO Application Reprint Link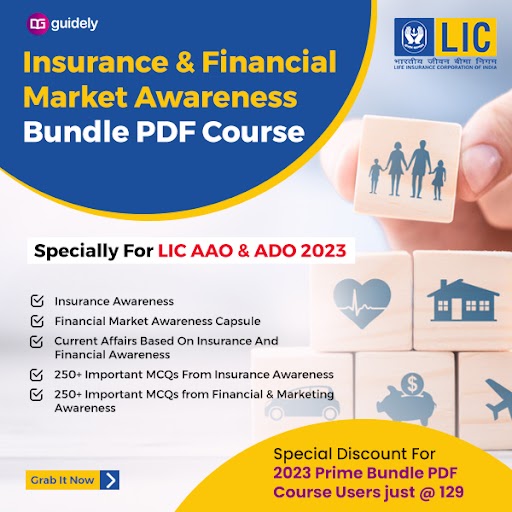 LIC ADO Interview Admit Card 2023
LIC ADO Interview Experience 2023: Date Wise Updates
LIC ADO Interview Experience 2023: The date-wise updates of questions asked in the LIC ADO Interview along with the LIC ADO Interview experience of the appeared candidates are shared here. Visit this page frequently for regular updates.
Date: 14/6/2023
Student Name :- Mahe dhyawana
Venue:- Divisional gandhinagar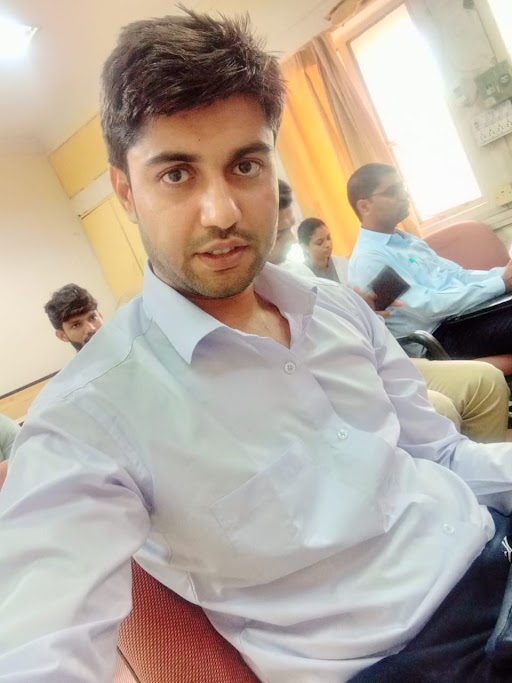 cast certificate ki photocopy self attested.

All documents 10, 12 degree marks sheets

conduct certificate

Adhaar card

Pan card
Question
Hobbies par tha to travelling par puch liya kha kha ghume ho solow trip Kya dekha wha Ek Pani ki bottle ko behckar dikhao

Ado job profile Agent job profile Deegree k baad etne din se kya kya kiya... Or Agr apko ese achi job lag jaye Or jayda pesse dey or jayda araam dey to kya krhogye Or kise family par Kitni jamin hai Kya kya krte hai kon kon Jaipur se ki jagh yha se q apply Kiya apne... Thank you
Date: 13-6-2023
Student Name :-
BOPPARAJU VENKATA PRASAD
TIME :- 2:30 PM
Place:- Nellore Andhra Pradesh.
Hello sir, This afternoon I have completed my LIC ADO Interview. First of all Thank You so Much For The Sessions Sir... It is really helpful for me to answer the questions easily and quickly.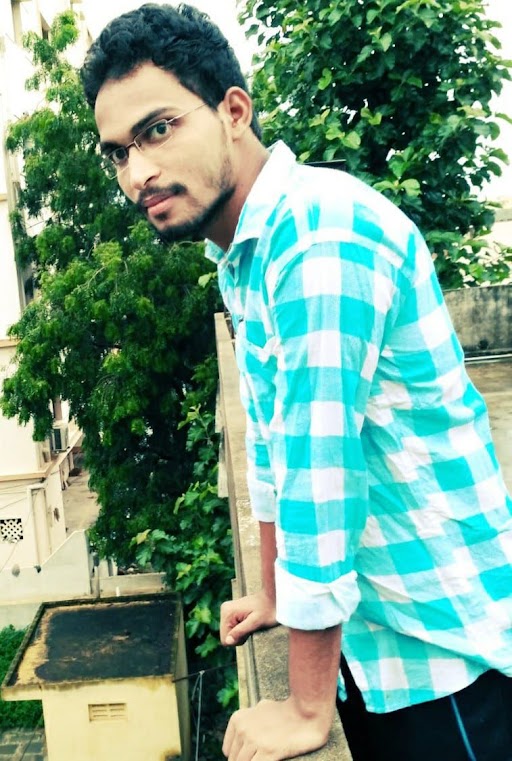 Questions:
About My home town
Family background
Gap Questions on Graduation ( Degree ) course
Insurance policies
Insurance objective
Total life and general insurance companies
Why should we select you as ADO
How to recruit agents
How to pay a premium About LIC logo
Some general questions current issues
As I'm from a pharmacy background they have asked some technical questions
Name some private insurance companies
Difference between life and general insurance
My interview lasts for 30 mins sir I have everything except some graduation related questions. Thank You so much Sir
Date: 13-6-2023
Student Name :- Sowmyashree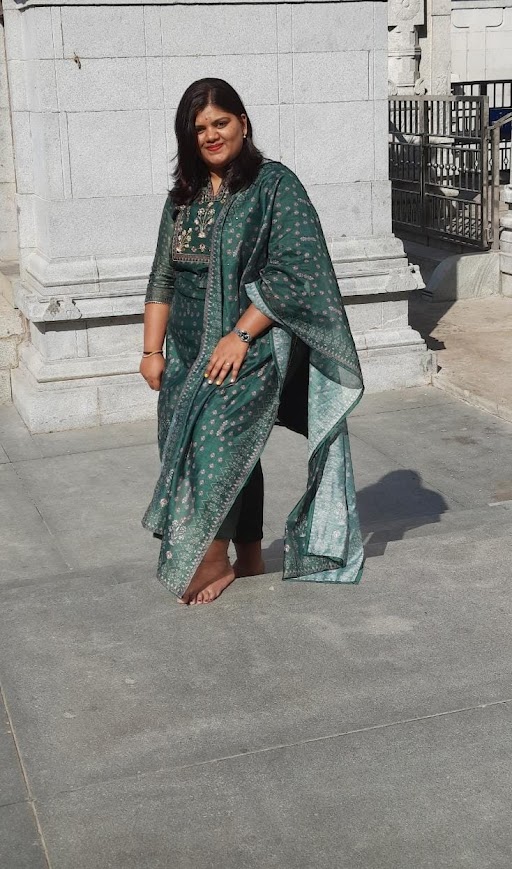 Time 9.45 am Venue:- Mysore Bannimantap. Guided By :- Kundan Gupta.
I finished my interview in mrng session I was asked about below questions
Family introduction
I am lic agent but applied from open market. They asked why
About how many policies I hv completed
Why less policies being young generation
About my IT work and why Change
Why not UPSC and why lic field
Do u own vehicle n whether it's 2 wheeler or 4 wheeler
How you got support from your dev officer and how u will support your agents
How will u recruit the agents.
Thank you for your support.
Date: 12-6-2023
Student Name :- RAJDIP GHOSH
PLACE:- JALPAIGURI (WB)
Tell us about yourself.
Why you want to join as an Ado despite having an engineering background?
Why don't you want to pursue MBA?
Do you have an insurance plan of LIC?
How many ways are there for premium payment?
What is your weakness?
Do you overcame it?
How many brothers and sisters are there in your family?
Father's occupation
Would you switch job after pursuing higher education
What do you know about a lic agent?
How do you approach/ recruit an agent as it is the sole job of this post?
What do you know about insurance industry?
What is your hobby?
Have you participated in blood donation camp; cloth distribution camp; do you participate on social gatherings?
Interview was conducted for 12 minutes. The chief panel member had a smiling face always. No detailed questions were asked. Thank you
Date: 12-6-2023
Student Name:- Dinesh
After Getting Permission for entry, I greeted Mam and All Sirs(1 female+3 Male)
Questions
Name
Brief introduction
Why Insurance sector After Mtech and Btech(Many Questions related why after Getting post graduation from Nice College)
About Family
Why not ur business family why this Business
Role of AdO?
How will You recruit agents in your locality.
What other things u give to the agents except monetary benefits
IRDAI chairman?
Market share of Lic
apne area me bhut sare policy holders hai toh kaise business kroge
insurance me hi kyu IT sector me kyu nhi itne renowned college se kiye ho
One chocolate offer then exit. Thank you
Date: 12-6-2023
Student Name :-

SHIKHA SHARMA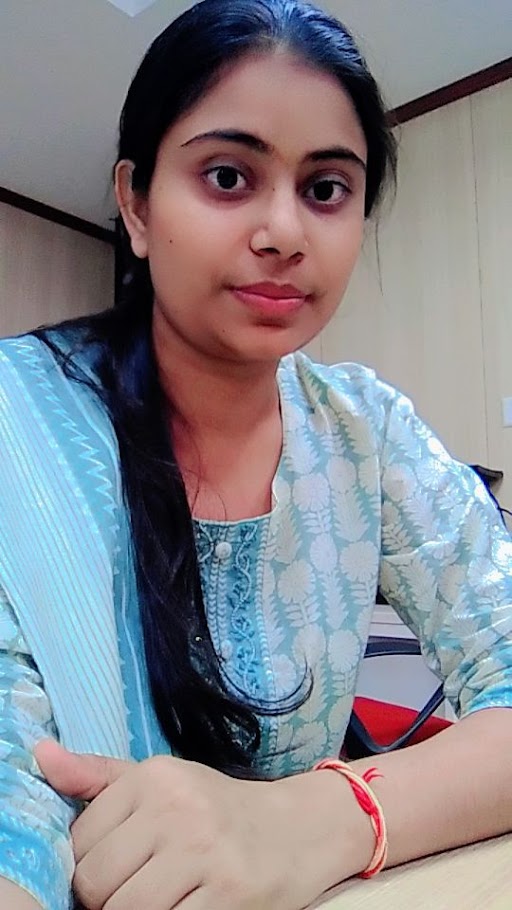 Venue: ALIGARH DIVISION
MY INTERVIEW OF LIC ADO 2023 HELD ON 12 JUNE 2023 SHIFT 1.
QUESTION ASKED TO ME--
Chairperson of LIC

About my city (Mathura)

My father's Occupation

IRDIA full form

LIC establishment year

Why ADO not agents

After marriage how can uu manage because this is a field job.

If uu posted in other city, can uu manage.

I write poems so they asked to recitate one of my poems.

Two questions from my PG college, as I did PG from dayalbagh educational institute Agra, they asked about their god and temple.
This is all the panel members asked me(1 female 4 male) and all are very cooperative. Thank You
Date: 12-6-2023
Student Name :-

Doyel Dutta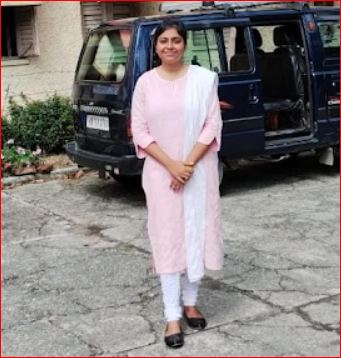 Venue: jalpaiguri
Morning shift Regional language main hua full interview. Introduction pucha , fir terms and condition of ADO job.. Physics and chemistry main basic difference kya hain. Agent kaise banayoge. Sikkim main posting diya to survive kar payoge ki nehi. Hobbies... Bola tha portrait drawing.. Fir ek do artist ka naam pucha.. Single child ho papa mummy to nehi vejengge dur... Bass ithhna hi.. Ithni bar mock diya tha ki full confidence main sab kuch bol diya... Wo log nehi kar payoge jithni bar bola main uthna bar e kar payunggi bola... Thank you sir... Result kya hoga nehi pata lekin 1st interview experience is so good..
Date: 12-6-2023
Student Name :- Nishanth
Asked about Name qualification

Who's birthday is celebrated as Engineers day

Engineer-related renewable energy
noble prize winner couple
Who won lamp of nightingale.
Current rail minister, Income tax slab
Chairman of lic
ayushman barat scheme
sebi
reg of lic
IRDAI fullform
What is NSE and BSE
IPO full form and details
1 st woman PM of world
whether this job will suit for the girls? what's your opinion.
role of lic ado
qualification
why year gap
Date: 12-6-2023
Student Name :- Dinesh Kumar Barnwal
Division:- Asansol (WB).
3 male members and 1 female Enter krne k baad unhe greet kiya uske baad unhone permission di baithne ki uske baad nera name liya unhone aur introduction dene ko kaha fr jb mein apne fathers k baare me bolna chaha toh unhone bola srf apne baare me bolo Uske baad post graduation sunane k baad unhone mujhe Uspe sawal krne lage kyu mtech k baad bte h k baad fr kyu aana chahte ho itne ache clg se kiye ho idhar kyu fr meine btaya but wo mujhe har baar yahi bol rhe the ki itne achi academic k baad idhar kyu fr it sector kyu nhi fr meine bola sir elcetrical engineering se hai mera toh meri computer science me utni skill nhi h isliye udhar nhi gya aur tyaari kr rha tha banking aur insurance ki fr unhone mere family members k baare me pucha aur business k baare me Unhone fr mujhe market share of lic k baare me pucha Unhone agents kaise bnaoge Ado ka role kya hoga Kaise agents ko monetary benefits k alawa unhe commission k alawa kya doge Fr Apne area me kaise market laoge ye market based job hai Tumhe Ado ke role k baare me kaise pta aur Koi office me meet kiye the meine bola ha sir kuch DO se mila mein unse jana ado k role k baare me aur form bhrte smay v iske baare me research kiya Fr unhine IRDAI ke chairman ka name pucha Fr unhone bola Market job hai kr paoge meine bola ha Fr last me mam ne ek chocolate eclairs de kr jane ko kaha. Thank You.
Date: 12-6-2023
Student Name :- Arpita mondal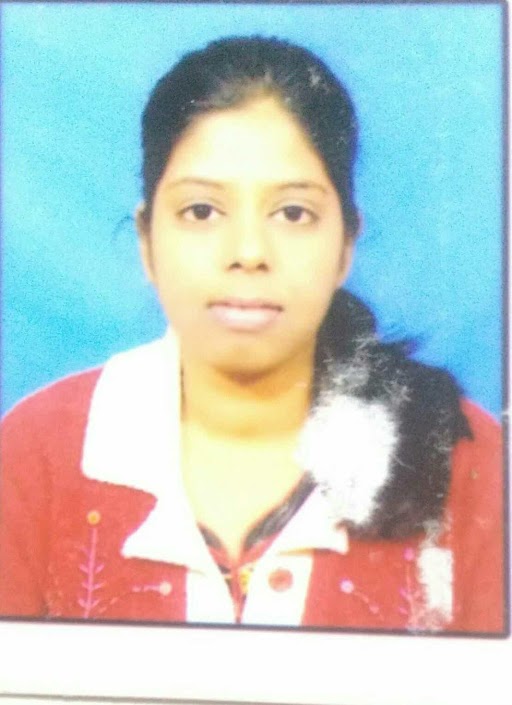 Venue:- Kolkata
Shift - Morning 9:30
Nam batao
Qualification
Bsc karke kiu insurance m aaye ho
Age
ADO kaisi job h
Scooty chalana jante ho?
Yeh desk job nhi h, tum karoge kya yeh job..?
ADO ka kaam kya h
Agenta kaise banayoge( m iss ans bata rehi thi ki digital marketing,cool calling... But mujhe rok Diya and pucha yese agents bhi bante, use kuch exams Dena hota h uske bare m bolo.... But mujhe nhi yaad aaya us waqt,m sorry bol dia)
Do u know about lic?
Hobby... ( Usme bolte bolte ek line pucha ki tumhara yeh hobby ado m kya kaam ayega... m usme ek line bol dia ki, I have a good convincing power . Leadership qualities .. to leadership qualities ka experience ho h acche se bola but convincing power m Jake faas gyi... Unhone pucha,tume kyse pata ki tum convince acche se karoge? Kuch becha h kabhi? I said no.. uha last m aake meri Puri interview ka confidence khatam ho gya🥺.. wo m smartly ans nhi de payi) Ek vi insurance related ques nhi pucha.
LIC ADO Interview Questions 2023
LIC ADO Interview Questions 2023: Here is a list of frequently asked questions in the LIC (Apprentice Development Officer (ADO) interview rounds.
LIC ADO Interview Questions And Answers
1. "Tell us about yourself?"
You are asked a most common but important question that is "Tell us about yourself?"
Now the way you answer this question will lead the interview.

Start with the basic information about your name, your birthplace, your Parent's occupations, and your academic background and gradually lead to your achievements and hobbies and activities that you indulge in your free time.

You can also share the recent important activity that you have been doing at that time.

Be very clear while you speak about yourself.

There should be confidence and excitement seen on your face while you describe

yourself.
Be truthful about your achievements and past records.
Never fool around as the interviewers are brilliant people and would surely catch you if you try to be dishonest.
Do not mention anything in your introduction that you don't want the interviewer's thoughts to be redirected at and asked questions upon.
Be careful of what you tell them and be ready to get questions on the information that you give.
2. Tell us about your strengths and weaknesses?
Answer Approach: In an interview, an interviewer may ask about your strengths or weaknesses because he wants to assess your personality, especially in terms of the company and the job role you are applying for. So, in order to answer this question, you can start with your strengths (such as being disciplined, a team player, creative, and adaptable person, etc) and then proceed to your weaknesses. While talking about your weaknesses make sure you do not reveal something way too negative about your personality (Anger, problem with adapting to new places, etc), try to answer the question diplomatically (suppose you think you can improve your communication skill further, etc). Also, make sure to mention the efforts you have taken to improve your weakness.
3. How can you prove yourself as a valuable asset to the organization?
Answer Approach: Consider your unique perspective, your enthusiasm, your work ethic, and your ability to collaborate. Additionally, you can use some examples of characteristics and skills to demonstrate your value to a company.
4. Questions related to the particular state you belong To.
Answer Approach: Sometimes there will be questions asked from the state you belong to such as famous things from your state, why your state is famous, the economy of your state, places you like to visit, etc. So, in order to answer this question, you have to get basic knowledge about your particular state and district.
5. LIC Related Questions
Know the LIC Better: Before appearing for an interview, you should make sure that you have a good knowledge of the LIC, their work culture, and recent news related to that bank (if any).
For more Questions asked in LIC ADO Interview, refer to the PDF provided below...
Questions Asked In LIC ADO Interview / LIC ADO Interview Questions 2023 PDF Download
LIC ADO Interview Questions 2023 PDF Download: Aspirants appearing for the LIC ADO Interview 2023 can download the LIC ADO Interview Questions PDF 2023 provided here. Make an effective preparation for the upcoming LIC ADO Interview round with the questions and answers covered in this LIC ADO Interview questions and answers PDF. The questions asked in LIC ADO Interview in the previous years are also included in this LIC ADO Interview Questions 2023 PDF.
LIC ADO Interview Questions 2023 PDF Download Link
FAQs - Questions Asked In LIC ADO Interview 2023
Q. What is the role of ADO in LIC?
The LIC ADO position primarily involves sales administration. The candidate chosen as an ADO will be required to appoint certain individuals as Life Insurance Agents and train them to sell life insurance to the largest possible population.
Q. Is LIC ADO a government position?
Apprentice Development Officer, or LIC ADO, is a government position that pays well. The work of a LIC ADO is a combination of sales and marketing with some fieldwork.

General Awareness Smart Analysis
Get Weekly 4 set Test
Each Set consist of 50 Questions
Compare your progress with Test 1 & 2 & Test 3 & 4
Deep Analysis in topic wise questions
Super Plan
Bundle PDF Course 2023

Ultimate Bundle PDF Course 2022

Grand Bundle PDF Course 2021

English Bundle PDF Course

Insurance & Financial Market Awareness Bundle PDF Course

Descriptive Papers for Bank & Insurance Exams

Interview Bundle PDF Course

General Awareness Smart Analysis

All Bank Exams Video Course

All Mock Test Series (Platinum Package)

All Premium eBooks
PRIME Bundle PDF Course 2023 (Daily Target PDF)
Exactly Based on Real Exam Pattern
Language: English and Hindi
Included with All New Pattern Questions
Covered All Major Bank (Pre + Mains Exams)
Answer key with video solution and Quizzes
Including Previous Year Memory based Questions
Prepared by Top Expert Faculties
Total 1,20,000+ Questions
8 Months Validity